Our connector service manages the transfer of data between your local environment and Q-Sensei Logs. It defines where data should be transferred to and from.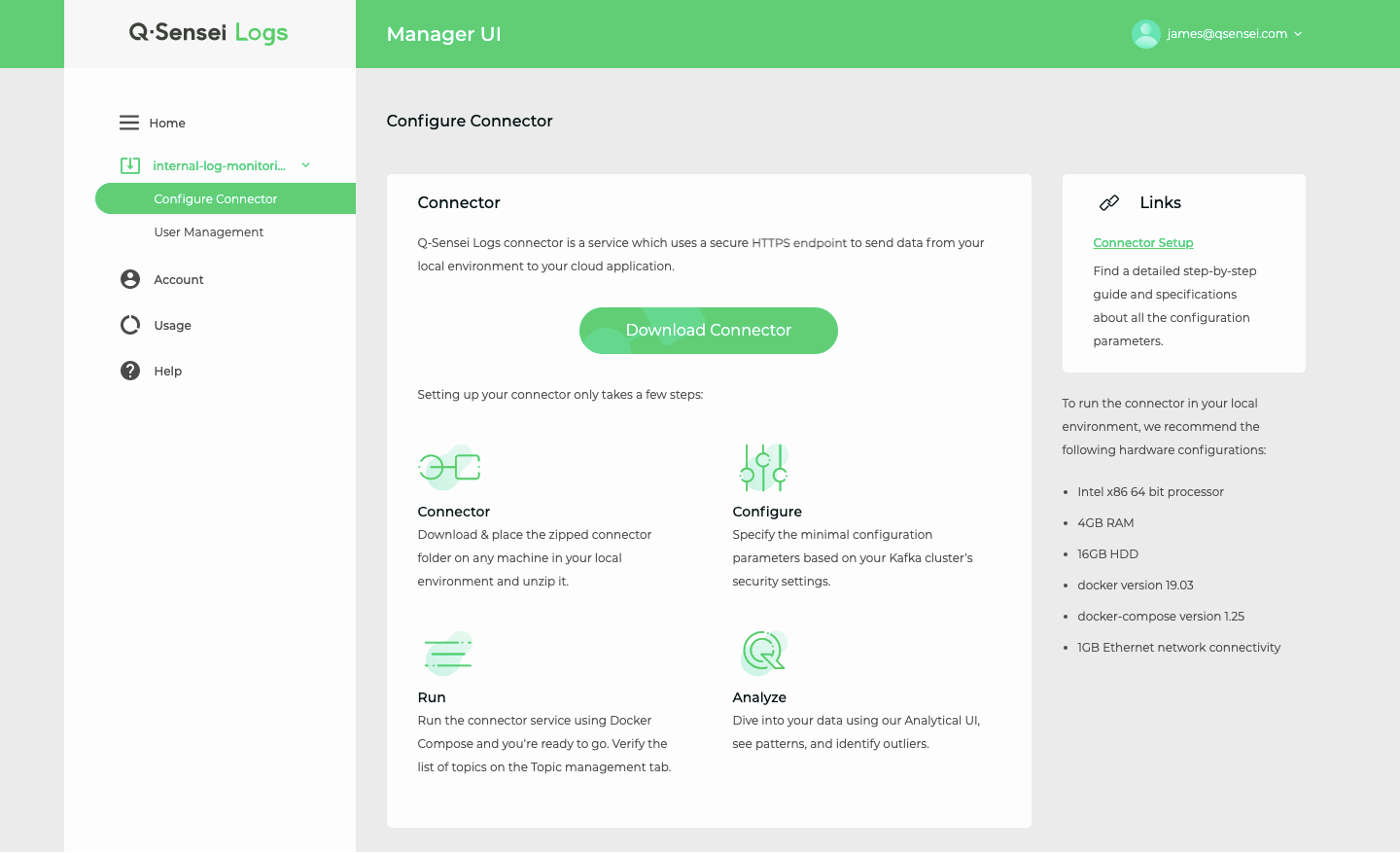 On the Connector page of each deployment you find a download button for the connector package. Setting up your connector takes only a few steps:
Download Connector
Add Configurations
Run Connector Service
Q-Sensei Logs will do the rest
What´s next ?