This tutorial shows you how to get up and running with your first deployment.
Step 1: Create the deployment
---
On the Home tab click on Start New Deployment.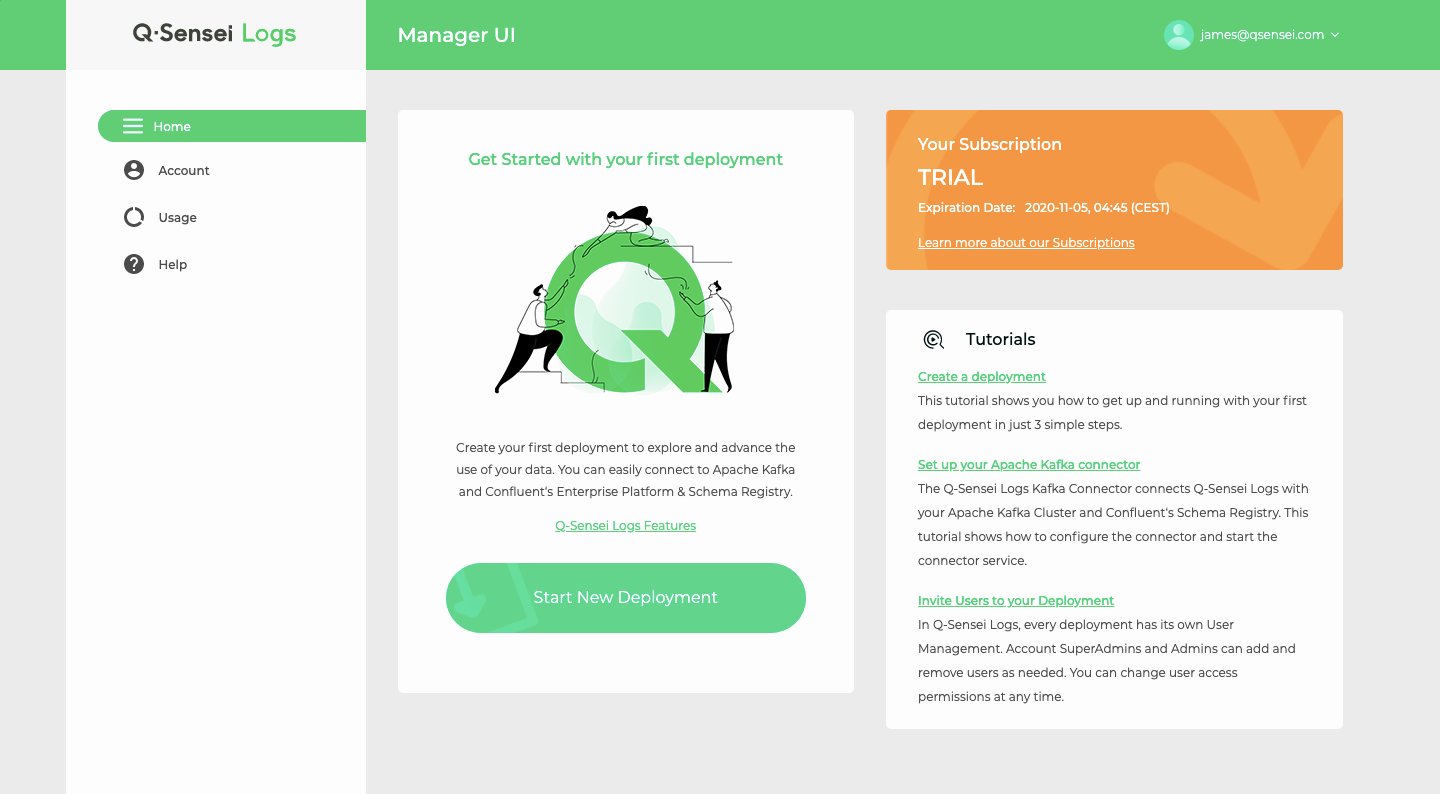 Enter the name of your deployment and click Create New Deployment.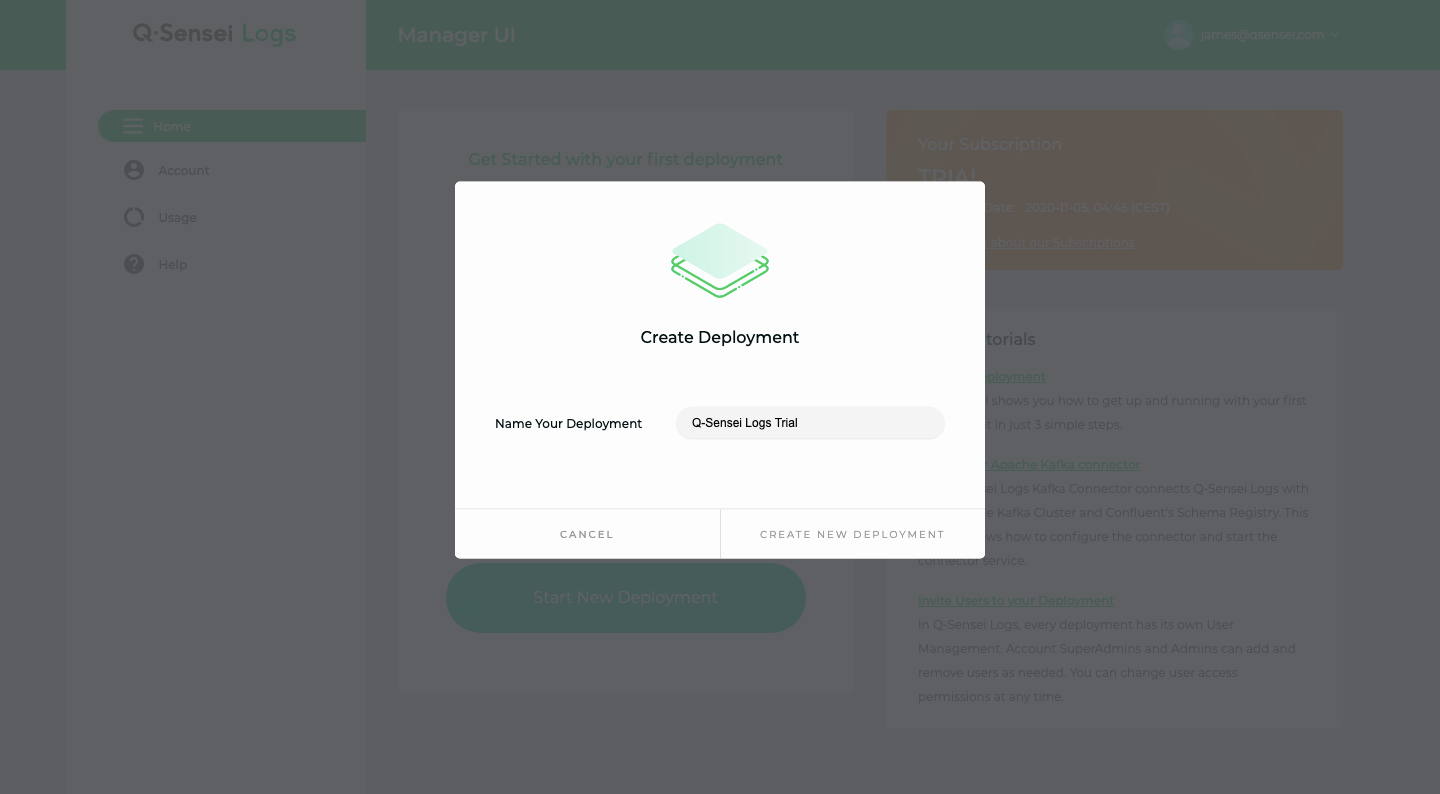 Step 2: The deployment is initializing
---
The created deployment stays in "initializing" state while we provision resources. During this process:
All machines are placed in a Virtual Private Cloud (VPC) private subnet with no connectivity allowed from outside.
An API gateway is configured for your deployment, which uses AWS PrivateLink to securely send data to your deployment cluster in the VPC.
Later, we will see how to configure the connector, which will use the API gateway to send events to your deployment.
Step 3: Deployment is up and running
---
Once the resources are provisioned, the cluster status is "Healthy".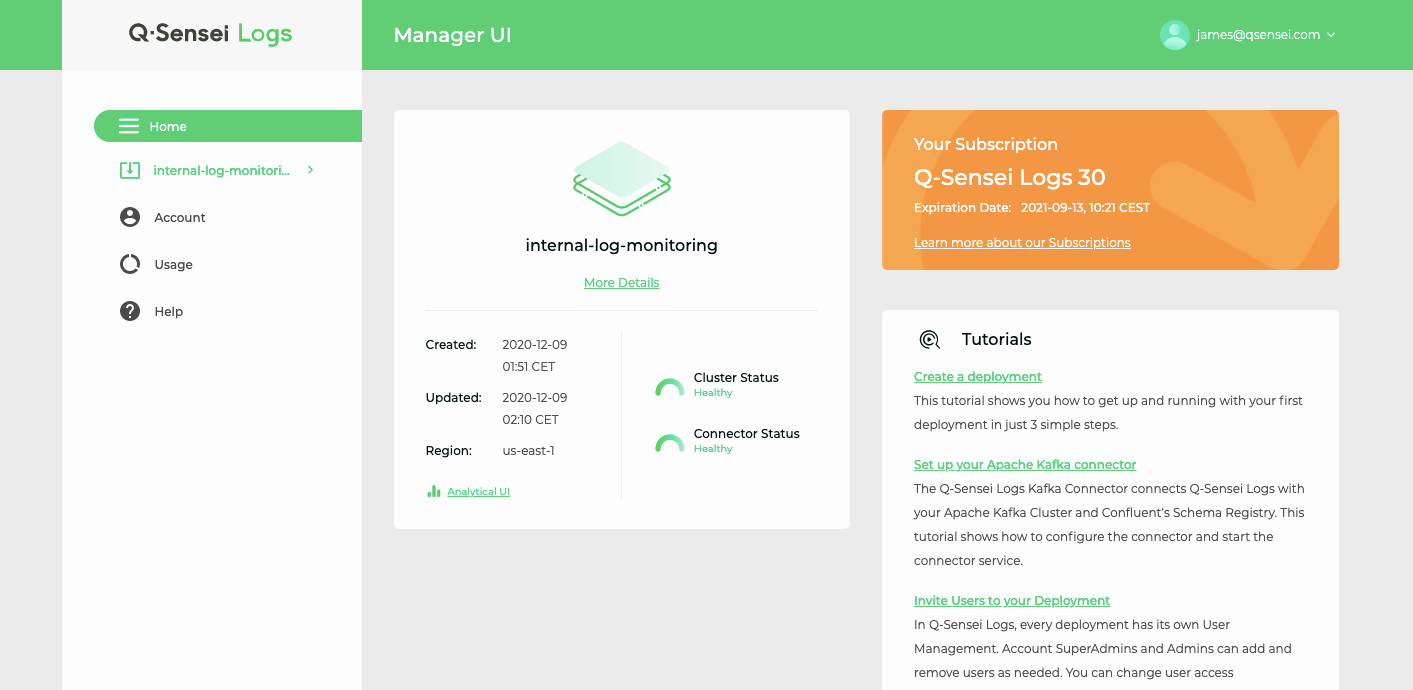 Click on the deployment to view details of the cluster.