Step 1: Log into your AWS Marketplace account
---
Log into your AWS Marketplace account using the IAM user who has permissions to manage your subscriptions. Once you log in, you will see a few navigation links as shown below. Click on Your Software.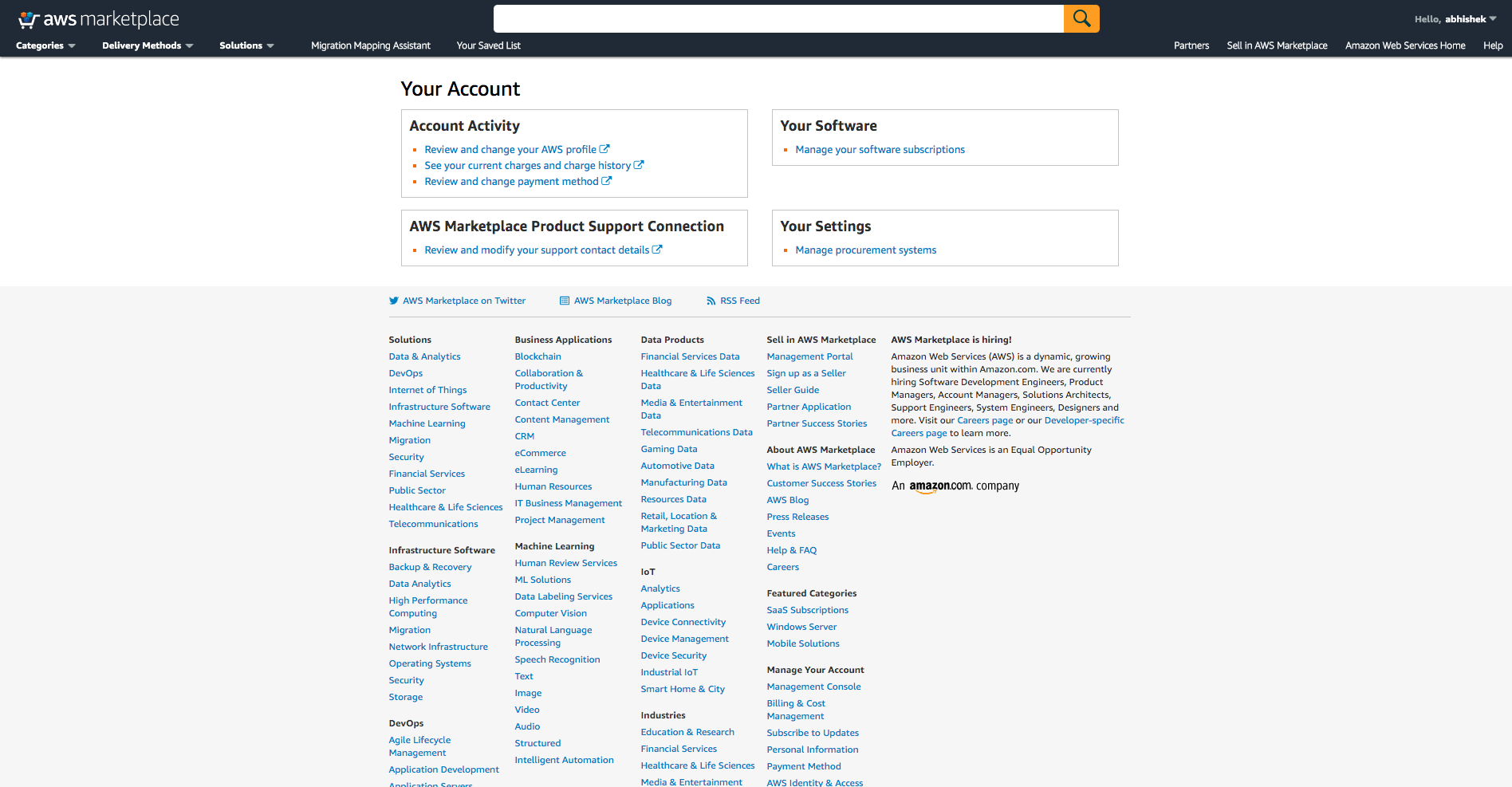 Step 2: Select Subscription
---
Under your list of subscriptions, you will see Q-Sensei Logs.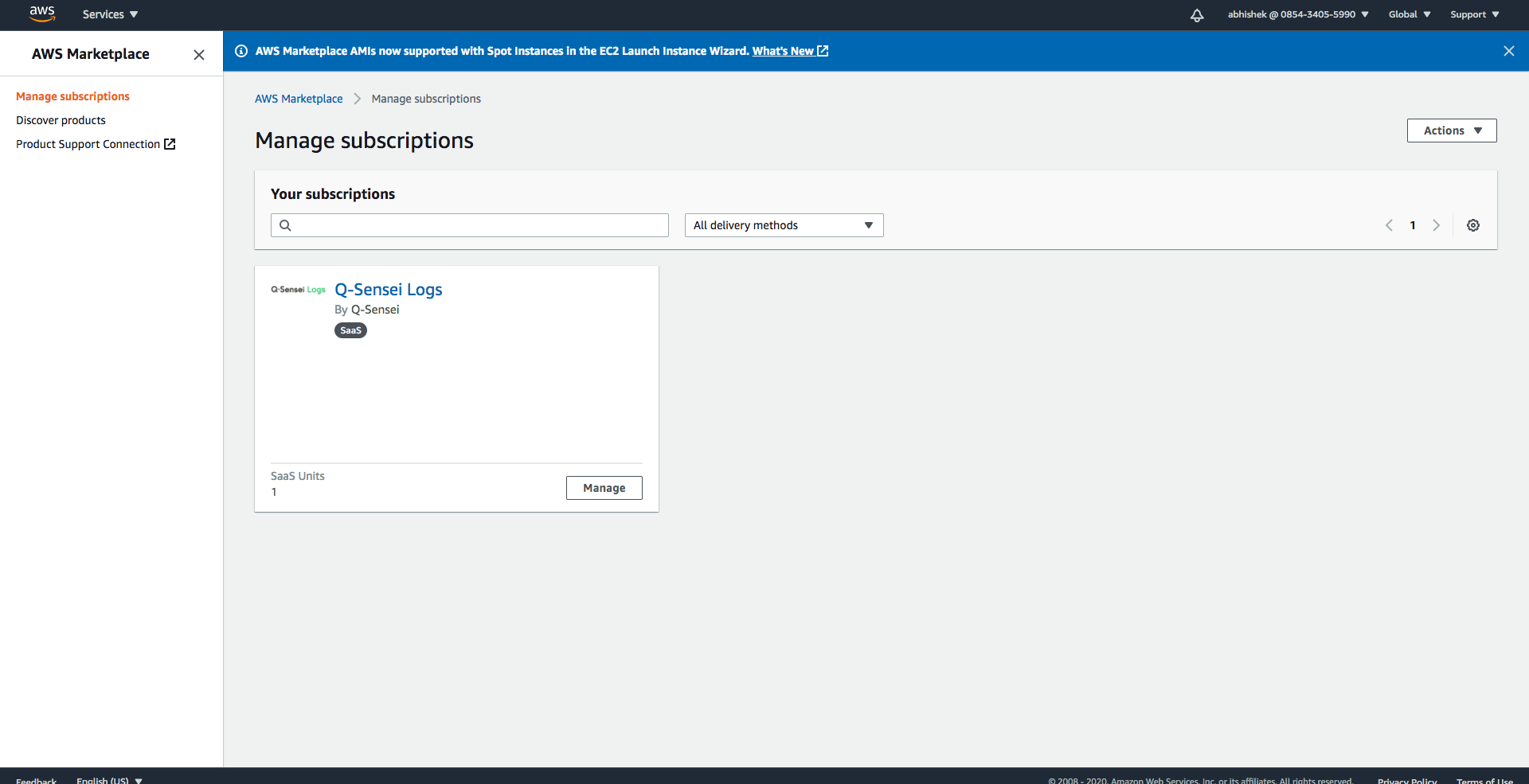 Clicking on it will show you the subscription details of your contract. From here, you can manage your subscription contract.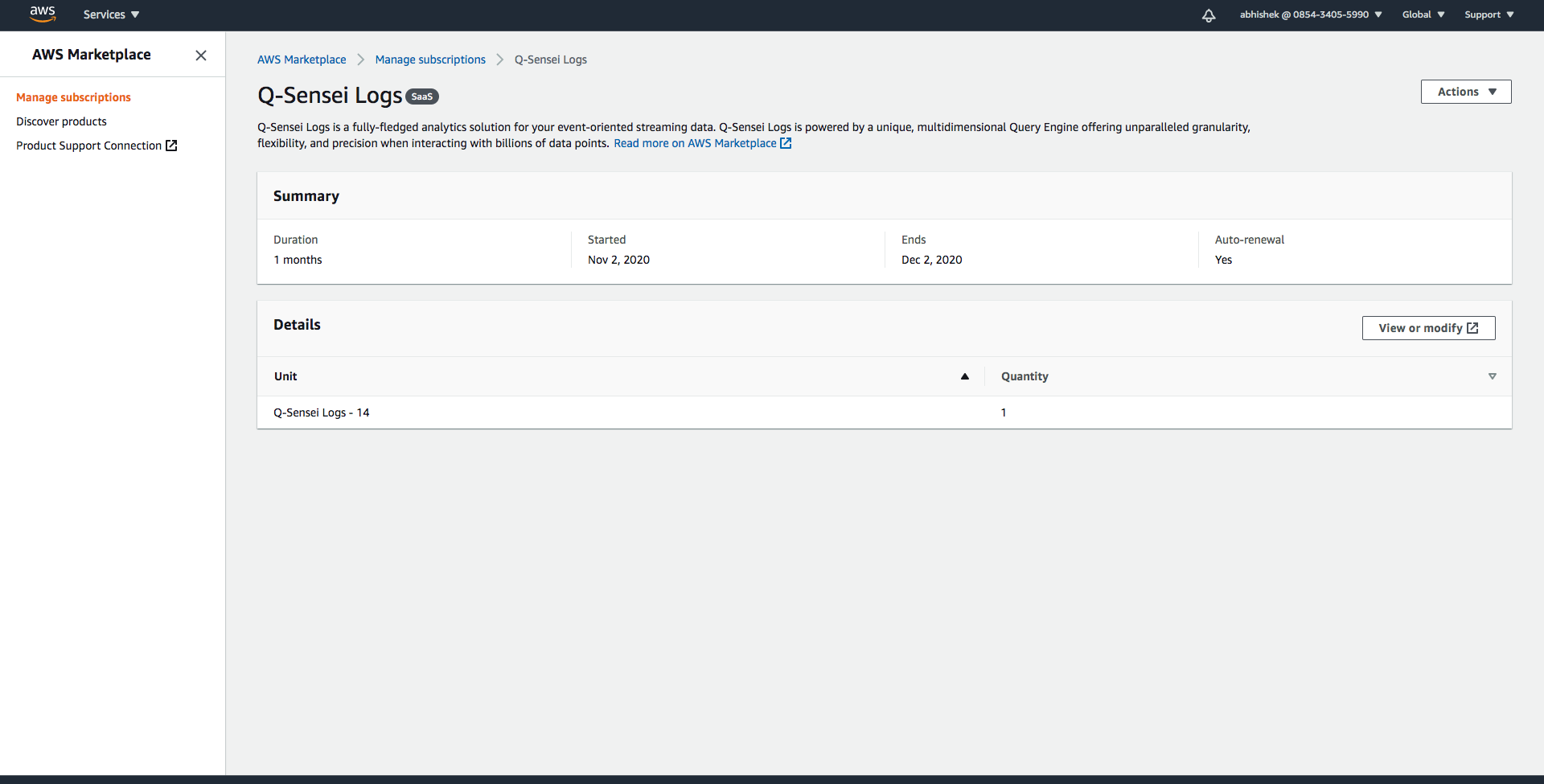 Step 3: View or Modify Contract Terms
---
Click on the actions dropdown on the right hand side and select View terms.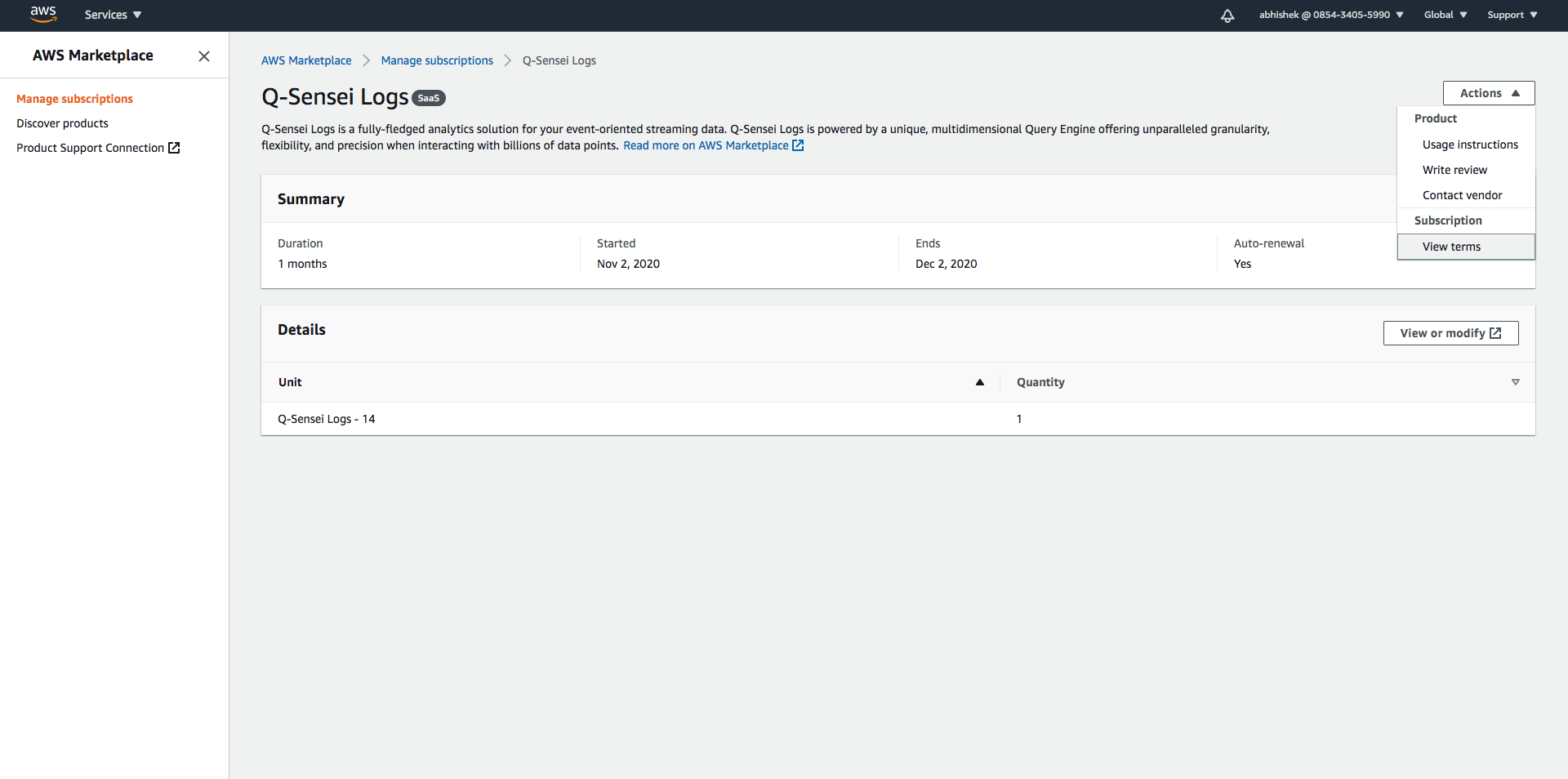 Once you click on View terms, you will be redirected to the page where you verify your current contract details as shown below.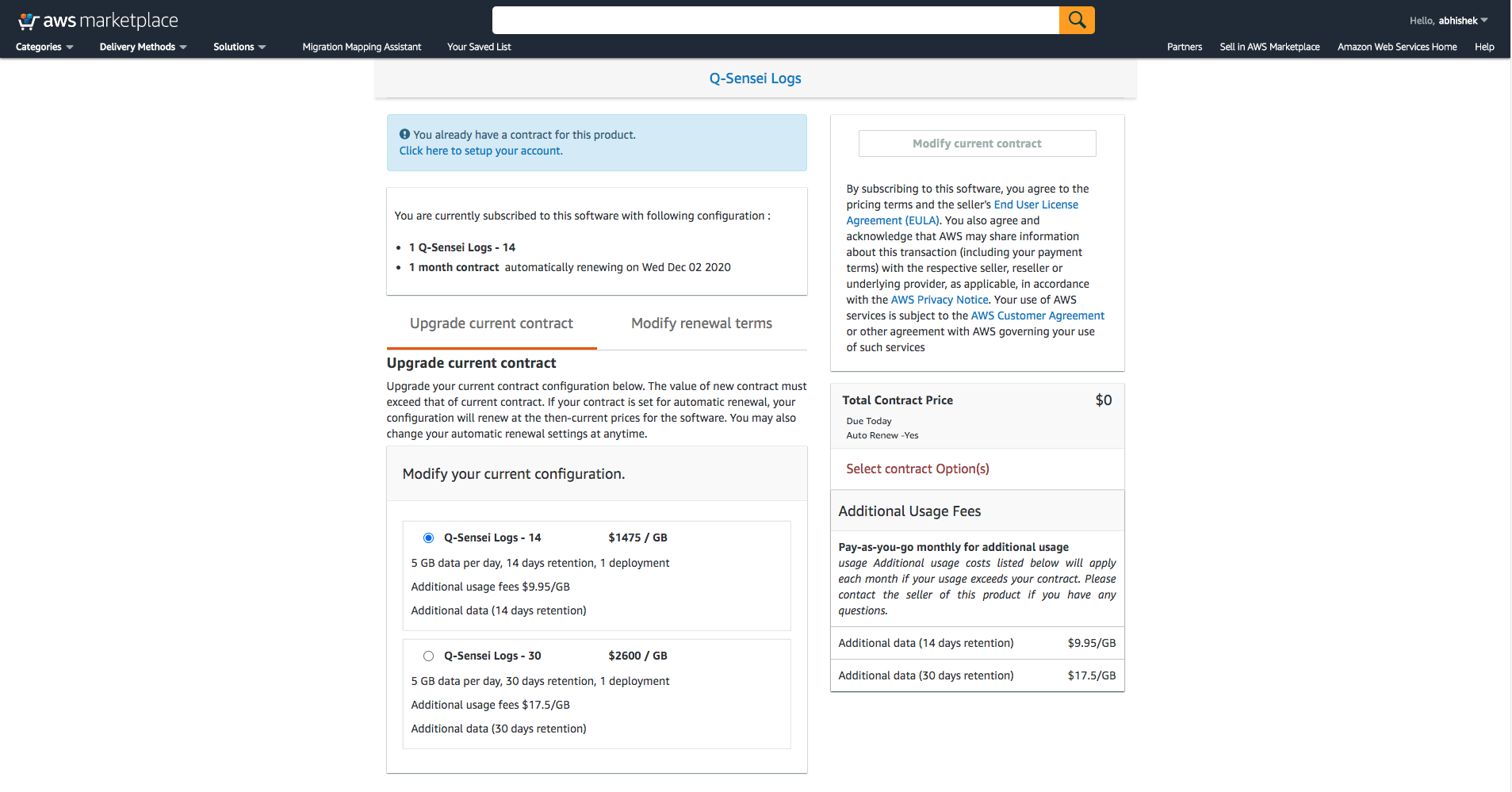 On this page, you can either upgrade your contract or modify renewal terms.
What´s next ?