Wit our Outlier Analysis we provide:
Fully automated detection of outlier data fields and outlier data points
3 different methods of outlier detection supported out of the box

Box Plot
Standard Deviation
Random Forest

Visualization of outlier data points using time series graph.
Optionally, configure grouping criteria for normal data points.
Correlation of outliers with other facets
Query builder to specify filtering criteria for outliers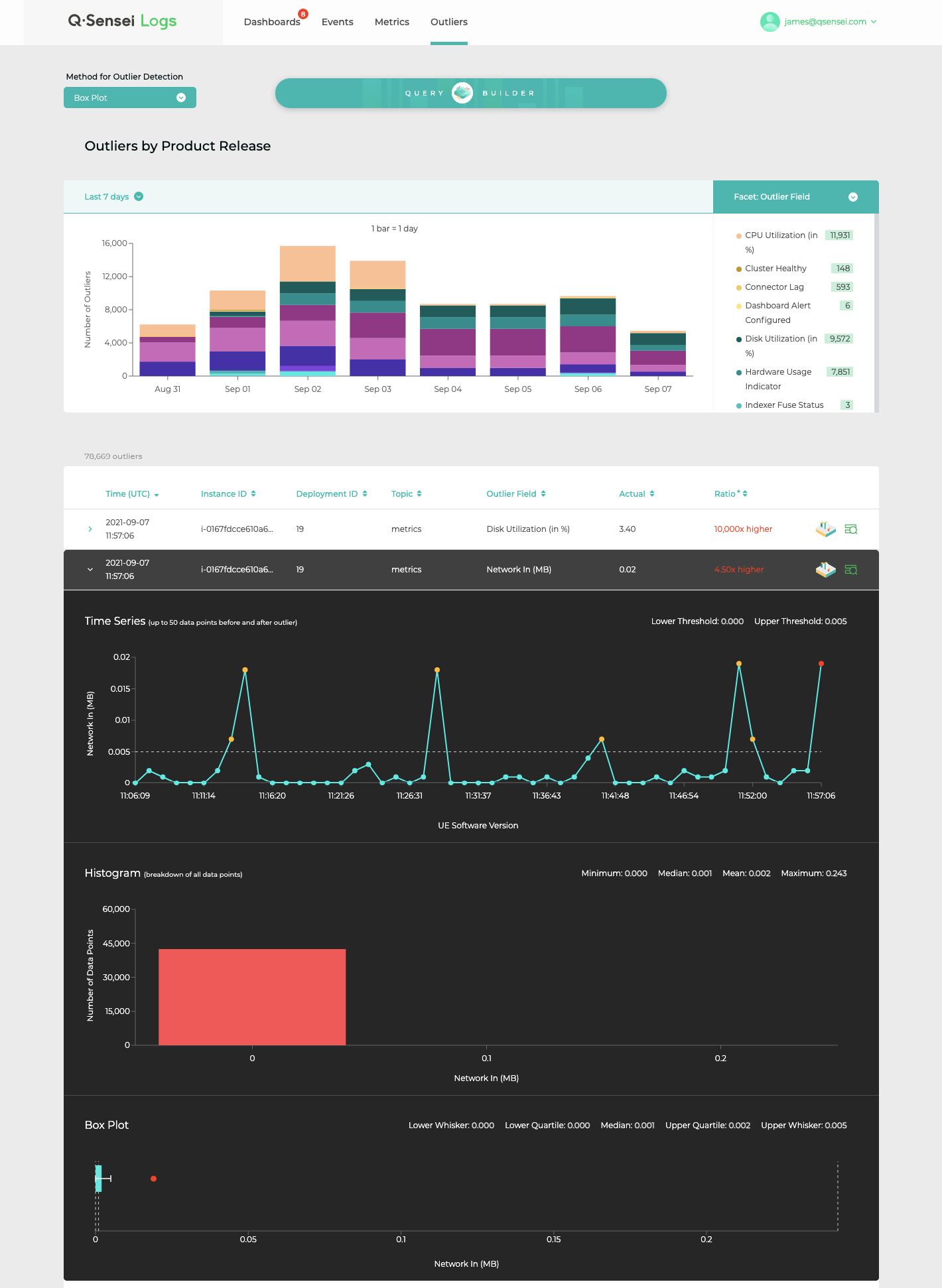 What´s next ?