Q-Sensei invented Multi-Dimensional Indexing Technology to advance search and analysis of real-time and historic data. Our high-performance data platform can be deployed in hours and customized in days to drive real-time analytics and ML/AI applications in organizations.
Products
Q-Sensei Logs – SaaS
Is a fully managed service for DevOps engineers and Data Analysts with powerful user interfaces for monitoring and trouble shooting.
Q-Sensei Logs – Enterprise
Provides API access and white-label solutions to Enterprise customers and strategic partners.
Q-Sensei Logs is built on top of Q-Sensei Fuse, our Core Data Platform: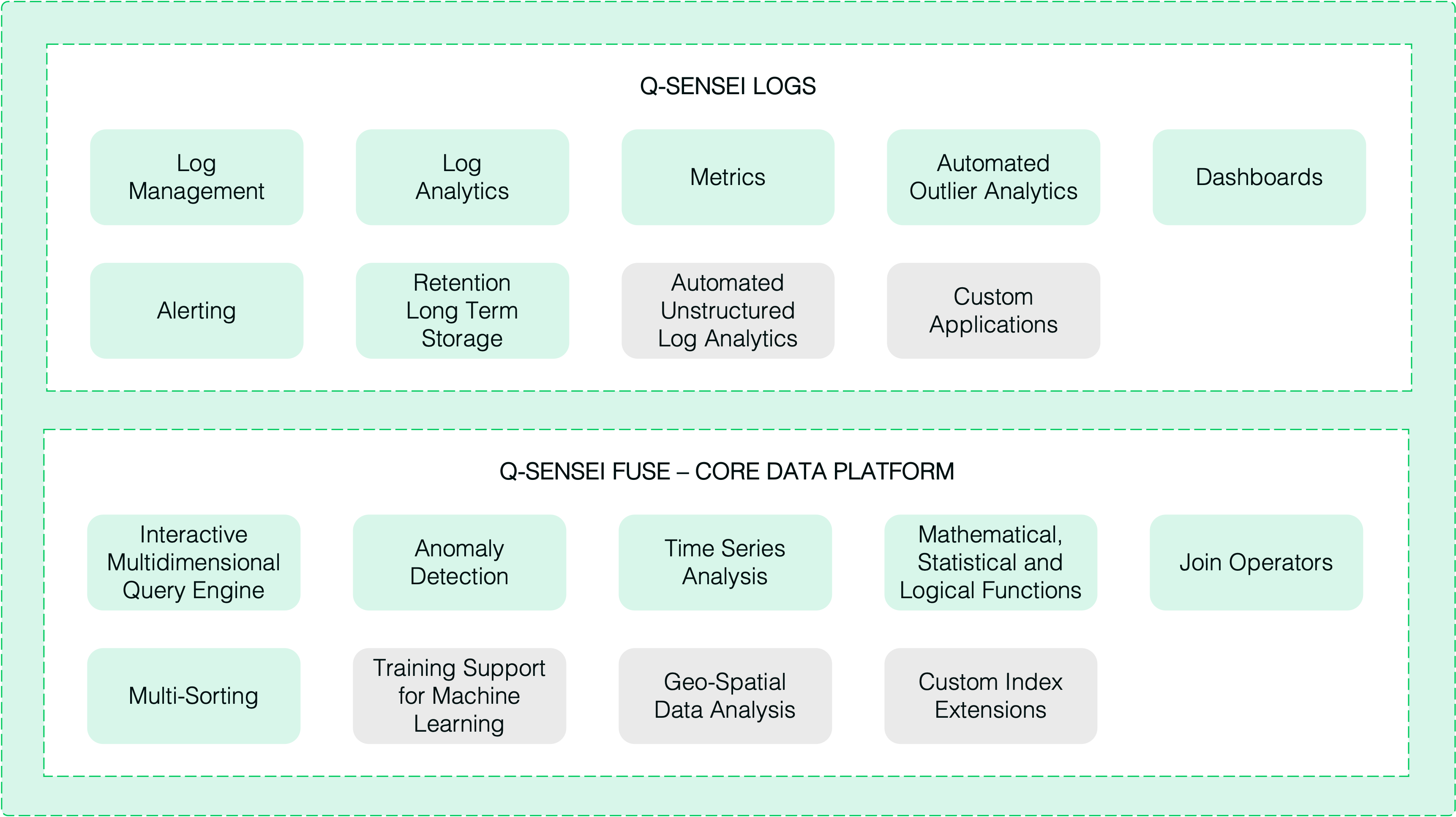 The gray boxes will be available in upcoming releases.